Philanthropy
We help fight hunger in Toronto to support a growing number of individuals who simply cannot keep up with the rising costs of food and housing. To date, the MTCC has donated over 371,500 meals to local food rescue organizations, including the Toronto District School Board's (TDSB) Student Nutrition Program and the Daily Bread Food Bank. We also donate leftover items, from furniture to delegate bags, to local charities across Toronto that are in need of community support services, like Habitat for Humanity and Margaret's Housing.
Giving back is ingrained in our corporate culture.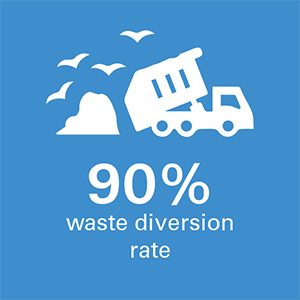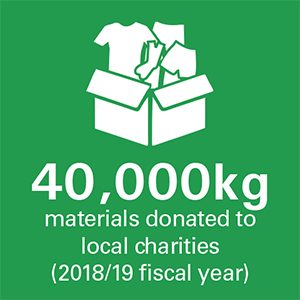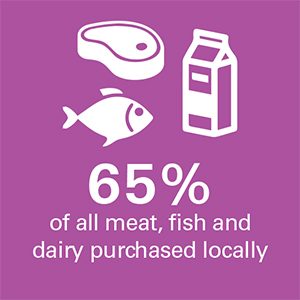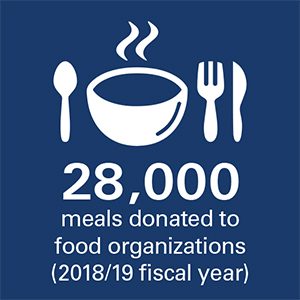 Charity Give Back
Every year, our employees are offered one day to volunteer for a local charity of their choice. As a team, we also participate in many community giving initiatives such as clothing drives, food drives, blood donation clinics, and community clean ups. Every year, we participate in the Heart and Stroke's Big Bike fundraiser and raise funds for the Sherbourne Health Centre with a pie drive.

Food Donation
To help those in need and to reduce food waste, we operate a food donation program which provides food to local organizations including Daily Bread Food Bank, Second Harvest, TDSB's Student Nutrition Program and Margaret's Housing and Community Support Services. We've donated over 371,500 meals—and counting —to food rescue organizations in Toronto.

Clothing Donation
We support Diabetes Canada's product donations program – a fundraising program that collects small electronic items, gently used clothing, footwear and toys to generate cash flow for diabetes research.

Item Donation
Leftover items are also donated in high volume to charities, including Habitat for Humanity. Ask your Event Manager for more information.