Join our Epic Team
Build Your Career with Us
Click the link to access our Recruiting Portal to explore our current employment opportunities, and get started on finding your dream career today.
View Job Opportunities
We help our customers create successful events
This Vision based on our belief that event success comes as a result of a dedicated, skilled and engaged team. As an employer, we foster a positive corporate culture while striving to empower our team to excel in all they do.
What's it like to be part of our epic team?
Find yourself among a passionate crew with a diverse mix of skillsets, including experienced culinary artists, talented event staff, and highly skilled technical experts. From our full-time employees to our part-time on-call employees, we take care of our team because they are the key to our success.
LEARN MORE
Want to see for yourself?
Get a behind the scenes look at our employees and their experiences by following our Instagram account @lifeatmtcc.
Vision and Values
We Help Our Customers Create Successful Events

Friendly
We will service every customer and employee with a smile and a positive attitude.

Responsive
We will demonstrate a "See & Do" attitude by taking the initiative to handle any task in a timely and efficient manner.

Fair
We will treat each other equitably, regardless of background and perspective. We will say what we do and do what we say.

Proud
We will take ownership in our work. Our drive for excellence will be achieved through our contagious enthusiasm and celebration of our diversity.

Dedicated
We will Go-the-Extra-Mile to exceed customer expectations and help them achieve a successful event.

Professional
We will understand and be respectful of our customers' needs and consistently deliver our services at the highest standards.
Unlock Your Potential
OUR PEOPLE ARE THE CENTRE!
Epic events only happen when you have an epic team at your side. We believe it's our people that truly set us apart, and their passion is what makes each and every MTCC experience meaningful and memorable.
Build Your Career
When you succeed, we succeed. We take pride in providing our employees with continuous training and developmental opportunities. This ensures we're meeting our client's needs at all times by having knowledgeable employees available to provide one-stop solutions.
View Job Opportunities
Perks and Benefits
As an MTCC employee, you'll enjoy access to our expansive corporate discount program throughout the GTA. Full-time employees are also enrolled in our comprehensive benefits program.
Let's Be Social
A team who laughs together works well together! Our Social Committee plans year-round events ranging from Christmas Parties, Toonie Lunches, BBQ events and summer activities, such as baseball and golf tournaments.
We Recognize Great Work
Our collaborative culture is at the focal point of our internal employee recognition program, which aims to highlight employees who continuously go above and beyond for our clients and help support one another.
Diversity and Inclusion
We are committed to bringing a diverse set of ideas and viewpoints to every level of the organization and to every aspect of the workplace environment and employment relationship.
Our Centre is a proud partner of Pride at Work Canada.  We celebrate all employees regardless of gender expression, gender identity, and sexual orientation.

Caring for Our Community
Annual fundraising events in support of various local not for profit organizations, such as Red Door Shelter and Daily Bread Food Bank
Hands-on co-op work experience in most departments to students from Humber College, Centennial College, Ryerson University, George Brown College and others.
Supporting hospitality students in colleges and universities through various award and bursary programs
Donation by employees of their time and expertise through guest lectures, participation on advisory committees and boards
Two entrance scholarships awarded each year to children of Metro Toronto Convention Centre employees who are pursuing post-secondary education at the College / University level
Shape Your Future
Intern with Us!
Gain valuable experience with an epic team. We are proud to offer a comprehensive internship program for co-op students within various departments, such as human resources, event coordination, and finance. Our internship terms are organized into 4-month terms that align with the college/university semester as follows:
September–December (Fall Term)
January–April (Winter Term)
May–August (Summer Term)
Please note that all internship opportunities are paid unless otherwise specified. Openings are subject to change based on departmental needs and business demand.
In order to be eligible for our internship program, you must be enrolled in a co-op program at an accredited Ontario college or university. Currently, we are associated with various colleges and universities around the GTA.
Please contact your program coordinator for further details regarding application submission process.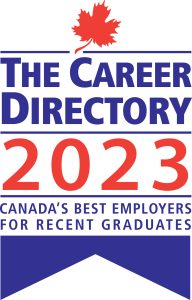 Scholarship Opportunities
An incredible opportunity for rising stars. We are currently offering two CHF Metro Toronto Convention Centre Event Management Scholarships – please speak with your program coordinator for application details. We look forward to hearing from you!
Accessibility
Accessibility and Reasonable Accommodation
The Metro Toronto Convention Centre is proud to provide employment accommodation during the recruitment process. If you require accommodation, please indicate this on your application and we will work with you to meet your accessibility needs. If you have any questions or require recruitment documents in a different format, please contact the Human Resources department at hr@mtccc.com or (416) 585-8000.