Local Food & Wine Program
We are committed to supporting local food by actively working with Ontario farms to source the highest quality local ingredients for our culinary team.
Our menu is also designed to showcase the best local wine and support local wineries. 80% of wine served are from local Ontario wineries and our goal is to continue to increase this presence. We continue to be excited that visitors to our Province have the opportunity to experience local terroir.
Watch "Just a Minute" to get an inside look at how we select the best local wines for our list.
Get to Know our Sommeliers
The local wine selections for this year's new list were carefully chosen in a unique blind tasting exercise to ensure a fair and objective process. Three expert sommeliers scored 80 local wines on a 100-point scale based on appearance, nose and taste. Learn more about our sommeliers and enjoy the following videos, addressing the following wine topics:
The Story Behind the Wine – Emily Pearce-Bibona, Sommelier at The York Club
Our World-Class Local Wines – Véronique Rivest, Master Sommelier and Owner of Soif
Sommelier Wine Tasting Tip – Nabilah Rawji, Director of Wine and Sommelier at the Shangri-La Hotel in Toronto
Chef's Garden
Many herbs and vegetables used in our kitchen are grown in our very own Chef's Garden. Located on our South Building's rooftop, Chef's Garden allows us to ensure that we use only the freshest ingredients in our kitchen.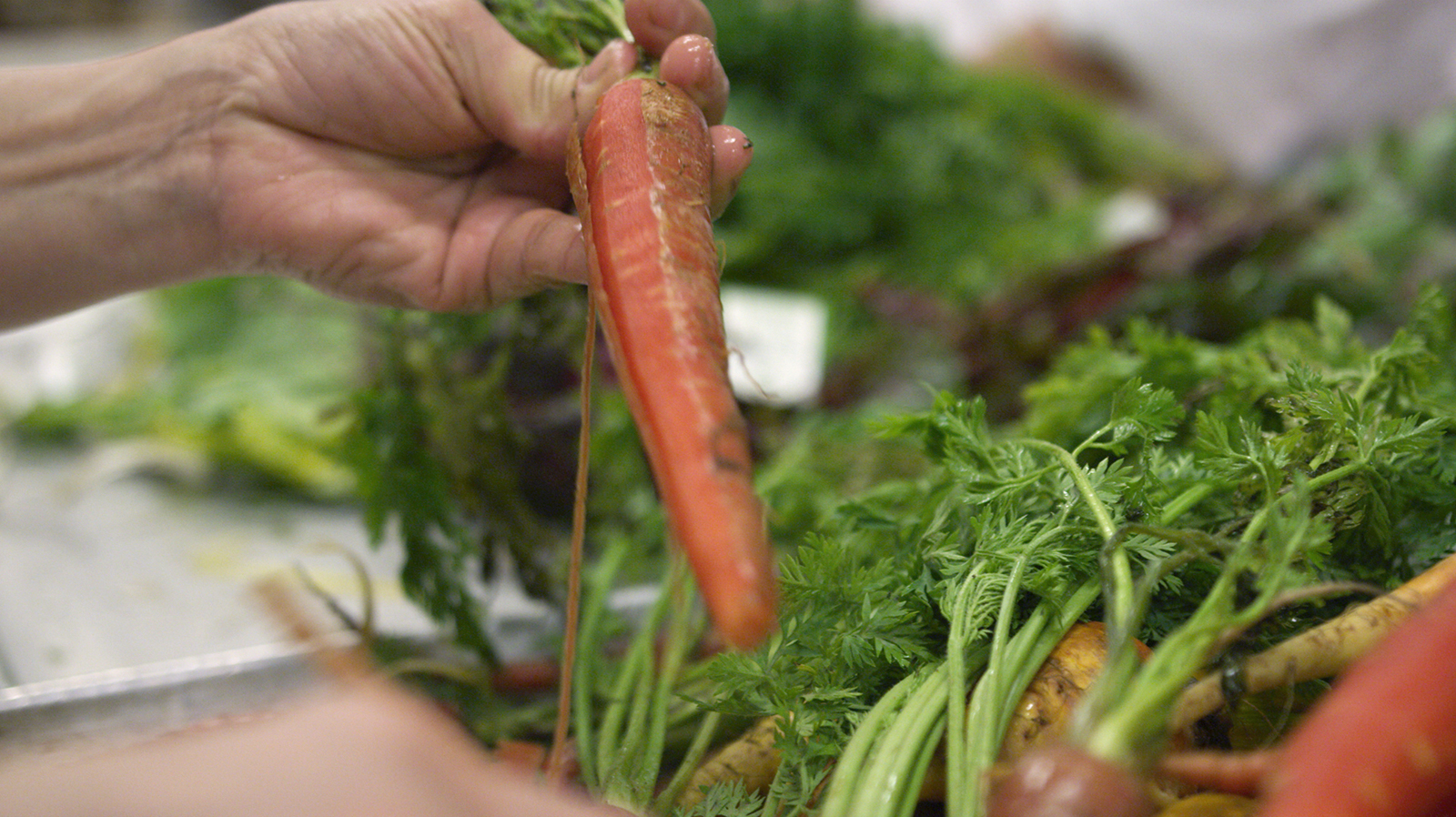 Food Donation
Our Centre is passionate about sustainability and fighting hunger in the local community. To help those in need and to reduce the amount of food waste produced by events, we created a food donation program which provides food to local organizations including Daily Bread Food Bank, Second Harvest, TDSB's Student Nutrition Program and Margaret's Housing and Community Support Services.
In fiscal year 2018, we proudly contributed more than 53,000 kg of food to local charities – the equivalent to 93,000 meals.