ONWARD – Safe and Successful Events   
As the most experienced convention centre in Canada, health and safety is our #1 priority, while focusing on attendee experience.
The Ontario government, in consultation with the Chief Medical Officer of Health, has lifted capacity limits in the vast majority of settings where proof of vaccination is required, including indoor meeting and event spaces, effective October 25, 2021 at 12:01 a.m. For more information, click here.
As of September 22, 2021, proof of vaccination is required to access our facility and events taking place at the MTCC, in accordance with the Provincial mandate regarding proof of vaccination. For more information, click here.
We are pleased to share that our facility has been awarded a Safe Travels Stamp by the World Travel and Tourism Council. The Safe Travels Stamp is an international symbol designed to allow travellers to recognize governments and companies around the world which have adopted proper health and hygiene standardized protocols – so individuals can experience 'safe travels'.
To download ONWARD, our enhanced safety guide, please click below.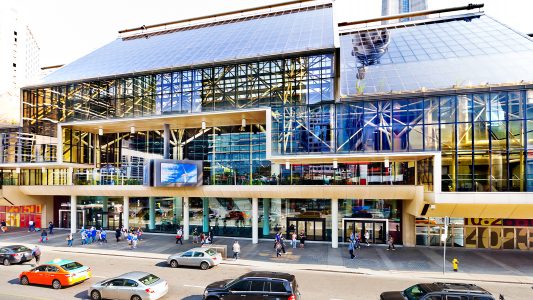 Our official health and safety statement and resources for more information.
North Building Virtual Tour
South Building Virtual Tour