Equipped with an on-site, state-of-the-art kitchen, the expertise of our Executive Chefs and the team allows us to offer exceptional food and beverage offerings that your attendees will love. Our team is dedicated to ensuring that your event leaves a great impression, down to the smallest detail.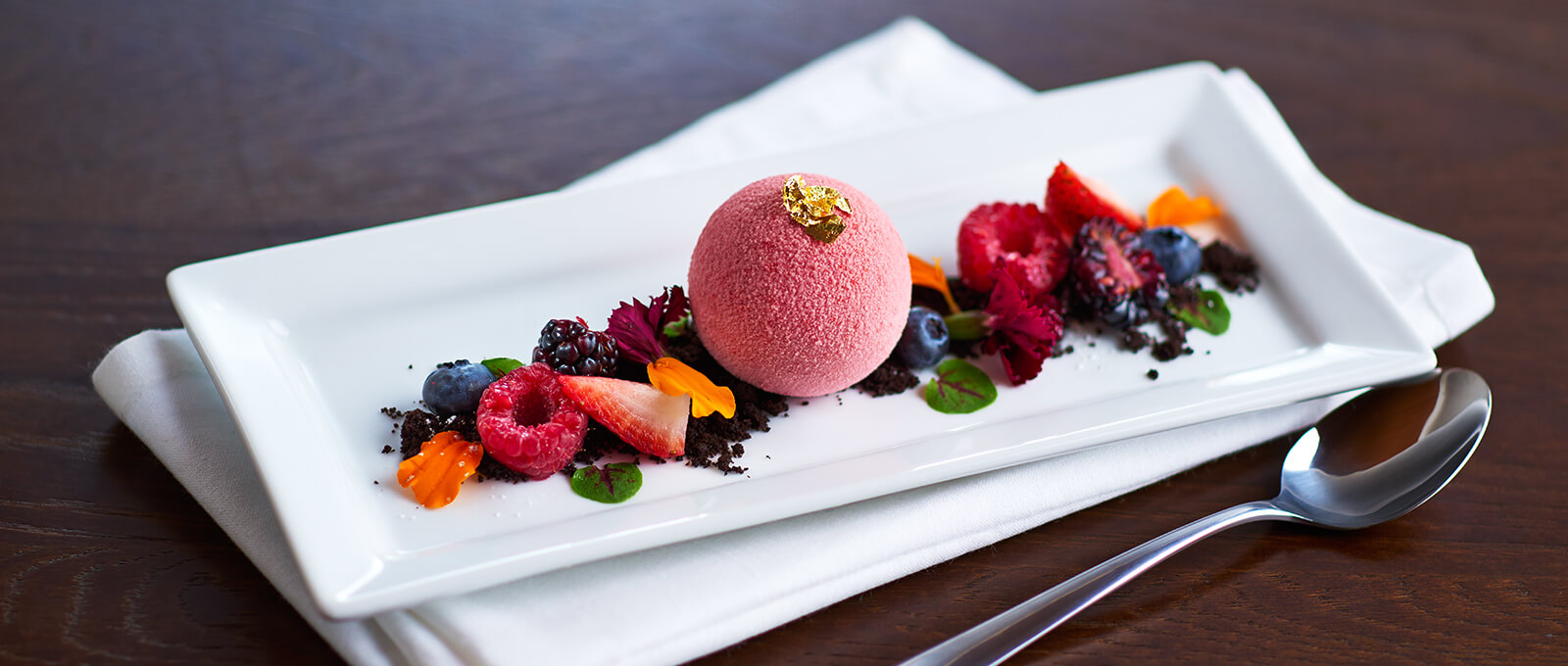 Our Cuisine
With a kitchen equipped with state-of-the-art technology, and an executive chef who brings his culinary artistry to each course, we bring unmatched quality and customization to our food and beverage service.
Our team's dedication and attention to detail ensures your event will be beautifully executed and leave a lasting impression on your guests.
Our broad range of menus offer something for every event. From continental breakfasts, to five-course meals – we can even arrange complete custom menus – all inspired by fine cuisines of the world and our philosophy of uncompromised excellence. Please take a few moments to peruse the wide variety of options in our full menu, or selecting individual menus.
We are proud to offer our excellent catering services for your event attendees. Please note, the Metro Toronto Convention Centre (MTCC) retains the exclusive right to provide, control and retain all food and beverage services throughout the facility for events. Please download our full menu & guidelines for detailed information on our catering services and regulations.